2023 Schedule of Events
2023 NRCC Education
Monday, October 2
3:30-6:00 pm
Title: Virtual Carwash Tour
Host: NYSCWA, Moderator Tom Hoffman Jr.
Join Tom Hoffman, Jr. while we expand our horizons for a "virtual" tour of four of the most innovative and forward-thinking washes we could find from the comfort of the Atlantic City Convention Center. This standing room only seminar of washes is a "must-see" and includes two out-of-market sites to impress!
Featured sites include:
Click on each link to learn more about the wash.
Rojo (John Shalbey, Jr.), Walpole & Norwood, MA
Gleam Car Wash, (Emilie Baratta), Denver, CO
Chesapeake Car Wash (Tom Morris), Chesapeake, MD
Quick Clean Car Wash (Bob Brown), Lee's Summit, MO
6:30-8:30 pm
Title: Simoniz Celebration: Cocktails & Conversation
Location: Hollywood Ballroom, Hard Rock Hotel & Casino
All are welcome to attend this expanded Simoniz Celebration thanks to the long-time NRCC supporter, sponsor and exhibitor. This exceptional opportunity to mix and mingle with fellow operators and suppliers will set the tone for an exceptional 33rd NRCC!
Pre-registration required.
Click Here for Reception Registration
Tuesday, October 3
7:30-8:45am (program starts at 7:45)
Title: Early Bird Panel & Breakfast
Host: NECA; moderator John Shalbey, Jr., Rojo Car Wash
Moderated by John Shalbey, Jr., this show favorite is a candid, unscripted panel discussion with seasoned operators who will answer any and all questions relating to carwashing. Ask or text questions at the event, as well as before to info@nrccshow.com. The only topic off limits is pricing!
Panelists:
MCA, Mike Ashley, Virginia Car Wash Industries, Inc., Toms Brook, VA
CCA, Steve Sause, Cloud10, Darien, CT
NYSCWA, Amanda Kubarek, K & S Car Wash, Auburn, NY
CWONJ, Dan Saidel, Premier Car Wash, Metuchen, NJ
9:00-9:45am
Title: Your Unlimited Program — Is it Return or Rechurn?
Host: MCA
Chris Brown, owner and founder of Myrrh Consulting, a performance management firm based in Orlando, FL, has been helping companies design and install training and high-performance service-based sales techniques in more than 100 markets. He has also worked with more than 60 of the carwash industry's best operations to make them even better.
In this seminar, Chris will provide tips for mastering the unlimited sales-process while minimizing financial fallout. His real-world insights will drive your Unlimited capture rate, keep churn in check and ensure your guests are happy and customers for life.
10:00-10:45am

Title: Ask the "Marketing Experts!"
Moderator: Nick Lopez, Bubble Bath Car Wash
Panel: Wade Keith, Breeze Thru Car Wash; Kacy Erdelyi, Spark Car Wash and Victoria Perez, Bubble Bath Car Wash
Host: CWONJ
Ask the "Marketing Experts!" is your opportunity to broach any marketing question you have to a panel of true experts. "I have some money to spend on marketing. Where should I put it?" "What is the role of community/cause marketing and how can I measure it?" "What is AI and how do I use it to save time?" "What are the trends in social media marketing?"
Join us for an open Q & A session on anything and everything carwash marketing. Ask or text questions at the event, as well as before to info@nrccshow.com
11:00-11:45am
Title: Keynote Speaker Mark Denton
Host: CCA
International award-winning leadership expert and celebrated speaker, Mark Denton, has vast knowledge of navigating turbulent waters in life, business and sport. On top of his 20+ years of consulting with some of the worlds' greatest organizations, helping to reshape their cultures to be more resilient in times of change, he has also competed in countless sailboat races. To date he's clocked up more than 80,000 miles across the worlds' most hostile oceans, the pinnacle of which was leading a diverse amateur team in the 'world's toughest' round-the-world yacht race. And in his gripping keynote he'll share what really made the difference and allowed his team to thrive when facing constant adversity and change.
"His shear courage and will to overcome incredible odds, while working in a team environment, is nothing short of inspiring. This will be another "must see" Keynote at the NRCC." – Show Chairman, Bob Rossini, Connecticut Carwash Association
This seminar is sponsored by Micrologic and InnovateIT.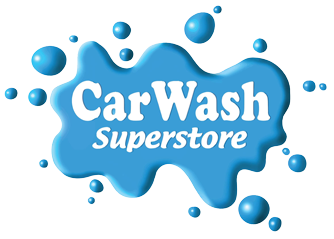 12:00-1:00pm
Awards Luncheon
Host: CCA
1:00-6:00pm
Exhibits Open
5:45-6:45pm
Welcome Reception
Open to all attendees, this event features 'Jersey snacks, beer and wine compliments of longtime Sponsor ICS. It's a great opportunity to kick back after a long day of education and taking in the expansive show floor with friends old and new.
Room: ACCC Atrium
This event is sponsored by ICS.
Wednesday, October 4
8:30-10am
Title: Remarkable Customer Service with Chick-fil-A's Arthur Greeno
Host: NYSCWA
Bestselling author of "Breaking Conformity" and former Chick-fil-A multi-store owner/operator Arthur Greeno will share the company's secret sauce on just how they accomplish "Remarkable Customer Service" day in and day out, and it's not just about training! If you want to provide customer service that people REMARK about, come hear what Arthur has to share and walk away with a new outlook you can bring back to your wash!
This seminar is sponsored by DRB.

10am-1pm
Exhibits Open